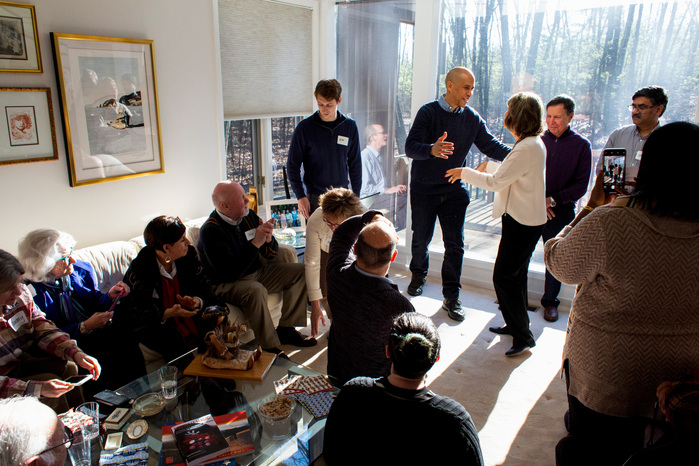 NH Political House Parties
In addition to school gymnasiums, public parks, and conference centers, presidential primary campaign events in New Hampshire often take place in private homes. It's a particular tradition that lets voters scrutinize a candidate up-close before shaking their hand and taking a photo. Cash-strapped campaigns use them to connect with curious voters, shape their message, and hopefully gain momentum.
More than 125 house parties took place in the Granite State during the 2020 primary cycle. From fire-code-breaking crowds to intimate dining room table chats, a custom that often feels more like a family reunion has kept retail politics alive in the Granite State.